MS Teams collaboration tools to improve productivity.
July 28, 2022 - Daniel Fattorini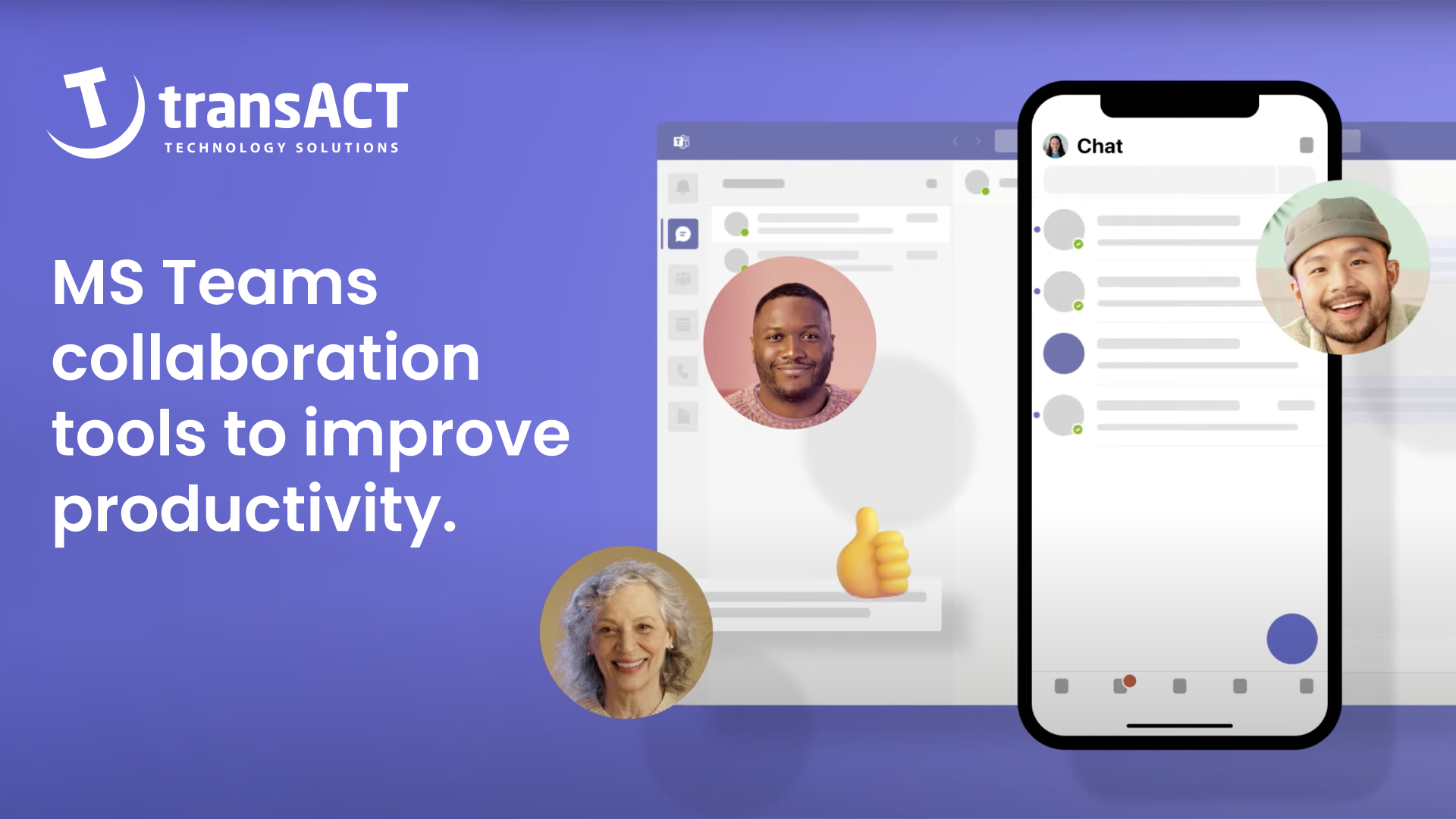 The experience of Microsoft Teams meetings has undergone a rapid evolution over the last two years. Compare this to the pre-pandemic norms, MS Teams is now the heart of the operation and collaboration of a huge range of businesses. However, the way we share and interact with content has now presented more options than ever. As either a business or an individual, it is vital to make the most of what is available and deliver the best possible experience to your team and clients.
Content throughout the traditional and more modern video conferencing systems was shared by either plugging in a cable to your laptop or connecting to a local PC. As simple and effective as this might seem, there is an inherent security risk to sharing your desktop with anyone who might see, accidentally switching to a window or letting a confidential notification pop up can pose a huge risk to your company's information security (or your own professional reputation).
So how can you overcome these challenges and reduce the risk as well as enhance your collaboration meeting experience?
The simplest solution is to join the room meeting from your own device! It is becoming more commonplace for multiple people in the same room to join the call from their personal devices, allowing them to register their attendance and individually collaborate by being able to switch between different presenters without having to change users or devices.
Just don't forget to join the call with your audio and speakers muted!
After joining an MS Teams meeting, you'll have the option to share your screen or window. The option to share a window allows you to take advantage of isolating a particular window such as your notes or webpage, whilst the rest of your desktop is hidden for participants in the call. Whereas, sharing your screen, teams all windows and popup will be shown on screen or all participants in the call.
In addition, many wireless systems such as Mersive and Airtame allow intelligent control over what you choose to share. But as with any system, take care in choosing the right product for you as not all of these systems support such features. Above all else, the core of your business culture should be getting the adoption of new products right, ensuring the quality of collaboration and getting users trained.
Some hardware manufacturers are making the process of embedded collaboration easier too. A favourite of ours at transACT is the Valarea Collaboration Solution. Valarea is a platform-agnostic software tool that delivers wide compatibility and a host of useful tools. Via simple QR code access, users can access their own OneDrive content and deliver presentations directly within a meeting, all synchronised from the cloud.
Finally, with the rapid evolution of Microsoft Teams, more and more platforms are becoming embedded within it. Rich and collaborative interfaces such as Miro can be accessed natively within a meeting. Not only that, the agile workboard can be embedded within the meeting invitation, meaning that it's there automatically as you start.
In summary, there are an ever-increasing number of options out there and no right solution for everyone. But the possibilities now are greater than ever and will continue to evolve all the time. Teams that can collaborate with more than just a slide or a spreadsheet can get more done and share more ideas. We're always happy at transACT to guide customers through their options and help you make choices that suit the way you work. So get in touch whenever you want and we can set up demonstrations and even a proof-of-concept.